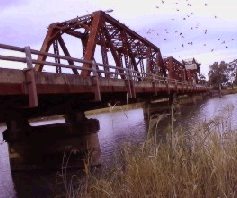 The Paringa Bridge, constructed in 1927, is one of only two opening bridges in South Australia. The other is at Port Adelaide. The Paringa Bridge is technically a 'lift span' bridge as it has
a section that lifts up to allow large vessels through.

Paringa House is a special part of Riverland history.
Tourists travelling through the Riverland today see vines and fruit trees, the result of irrigation from the Murray River.
Original settlers in the area however saw a very different Riverland. Most of the Riverland was originally sheep station country.
At an area of 141 square miles, Paringa Station was originally part of a large sheep station from Ned's Corner in Victoria to near Lake Bonney in South Australia.
Up to 28,000 sheep were shorn on the station in the 1800's.
The homestead for the station was Paringa House which is situated on the cliff overlooking the Paringa Bridge.
It was also the workplace of the famous Harry 'Breaker' Morant whilst he lived in the area and enjoyed his carefree life as a drover. It is believed he penned some of his bush verse during his time here.
Since 1901 until today the homestead has been the home of generations of the Stoeckel family. Many others have also lived at Paringa House, some well known some not but they all most definitely played their part in shaping the area.
Paringa House is steeped in history and a recent extensive re-furbishing of the home and servants' quarters has given it a luxurious new life.
In addition, the five new self contained stone cottage B&B rooms (4.5 star rating) have been completed providing an excellend opportunity for guests to visit and enjoy a unique historical experience.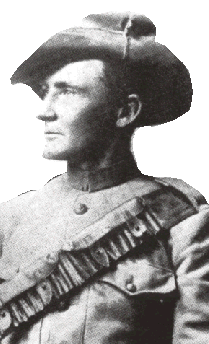 Paringa House was the workplace of the famous Harry 'Breaker' Morant while he lived in the area.